Photographer: Mon amour
NEW YORK CITY GUIDE. I thought we should take a short little break from the Maldives and let's go to New York and indulge in some delicious advice! Does that sound good? Let's do it! New York is one of my favourite cities in the world and I try to go there as often as I possibly can. Why do I want do go here so often? For the simple pleasure of eating delicious food! I'm the kind of person that would rather spend my day off in the city eating food than go shopping, even though that is a lot of fun as well if you are in a good flow it just can't compete with a fine plate of fluffy american pancakes at one of my favourite diner spots. The food is for sure my favourite thing with the city, on a shared number one spot with the squirrles of Central Park, some might dislike them but I just find them adorable.

In this guide I will share some of my new found favourite spots in the city with a focus on more relaxed dining. I only have 1 Guide Michelin restaurant in this guide, I wanted this guide to be suitable for everyone who has the same love of food as I do! So let's dig in!
 Follow me on Instagram @afashionistasguide for more travel advice and inspiration!
NEW YORK CITY GUIDE. Jag tänkte att vi tar en liten kort pause från Maldiverna och låt oss åka iväg till New York och frossa loss i lite härliga tips! Låter det bra? Då kör vi på det! New York är en av mina favoritstäder och jag åker dit så ofta jag bara kan. Varför vill jag åka hit så ofta? Jo för den enkla anledningen att äta mat! Jag äter hellre mat en eftermiddag än att gå runt och shoppa, även fast det också är kul om man är inne i ett bra flow så måste jag säga att maten i New York är det bästa med staden på delad första plats med ekorrarna i Central Park.

I denna guide så delar jag med mig av några av mina nyfunna favoriter i New York, jag vill att denna guide ska fungera för allas plånböcker så det är enbart 1 Guide Michelin krog på denna lista. Det är något jag älskar med New York, restaurangpriserna är så fantastiskt bra så även fast man äter på en Guide Michelin krog så tycker jag inte det är så farligt dyrt om man jämför med exempelvis Frankrike. Älskar när man befinner sig i en stad med bra restaurangpriser! Det slutar i och försig med att jag äter ute dubbelt så ofta som vanligt så man kan väl säga att jag går +/- 0 i slutändan! Hoppas ni kommer hitta några nya favoriter genom denna guide! Enjoy!
 Följ mig på Instagram @afashionistasguide för mer resetips och inspiration!
CAFÉS
– Bluestone Lane Collective Café – This place makes a fierce breakfast or brunch. I love to sit on their outdoor space and soak in the sun!
Location: 55 Greenwich Ave, New York

– Chalait – A place super popular for their matcha tea! I love to come here for their green matcha tea and a fresh toast! Come here during odd hours, otherwise, be ready for a crowd!
Location: 224 West 4th Street, New York

– Maman NYC – This is such an adorable little café, I come here for their pastries and a hot beverage!
Location: 239 Centre Street, New York

– Little Collins NYC – I love this cute little place, love to come here for their toasts and beverages!
Location: 667 Lexington Ave, New York

– City Bakery – A lovely place to stop by for something to have on the go!
Location: Columbus & 72nd Street, New York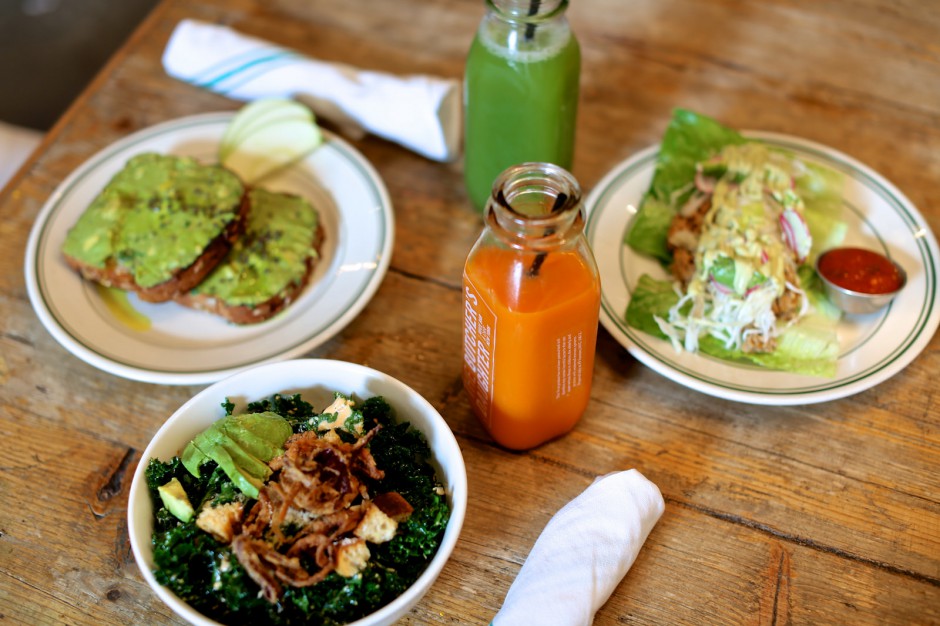 BRUNCH
– The Butcher's Daughter – I love this vegan place, their menu and drink list is filled with so much deliciousness!
Location: 19 Kenmare St, New York

– Two Hands NYC – This place is definitely worth a visit, or two..!
Location: 164 Mott St, New York

– Le Barricou – A seriously good brunch spot!
Location: 533 Grand St, Brooklyn

– St Balmain – A relaxed spot for a relaxed brunch in the sun!
Location: 178 N 8th St, Brooklyn

– The Upsider NYC – I love the chic venue and delicious menu!
Location: 1004 2nd Ave, New York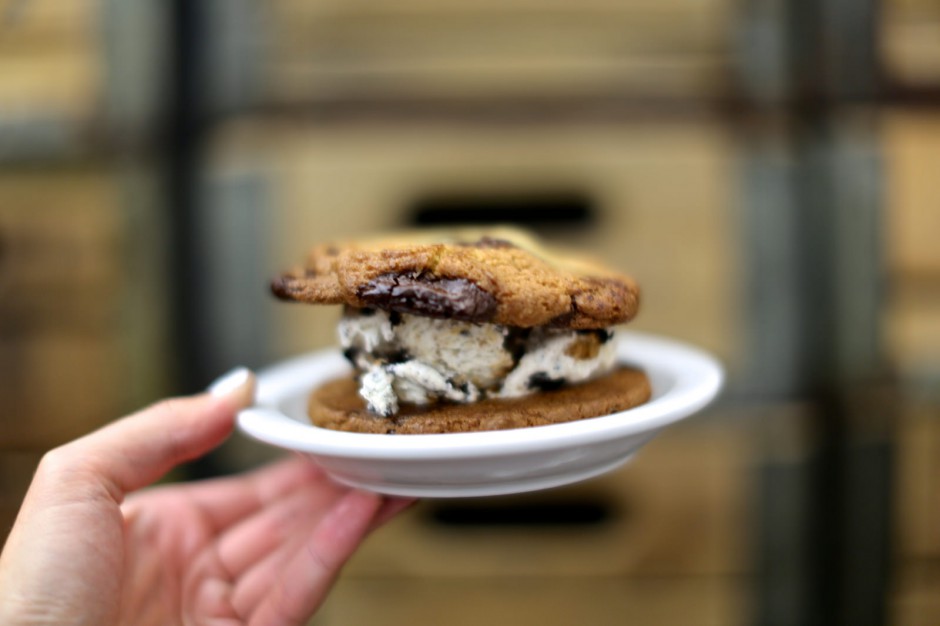 RESTAURANTS
– The Fat Radish – Healthy food with great vegetarian options!
Location: 17 Orchard St, New York

– Waverly Inn – This is such an adorable place, such a romantic venue! Perfect for a date night!
Location: 16 Bank Street, New York

– ABC Kitchen – I never get tired of eating here!
Location: 35 E 18th St, New York

– Locanda Verde NYC – Delicious Italian food!
Location: 377 Greenwich St, New York

– Eleven Madison Park – One of my favourite restaurants ever in New York and with 3 stars in Guide Michelin.
Location: 11 Madison Ave, New York

– Vin et Fleurs – I love the cute venue, the outdoor space is filled with beautiful flowers!
Location: 69 Thompson St, New York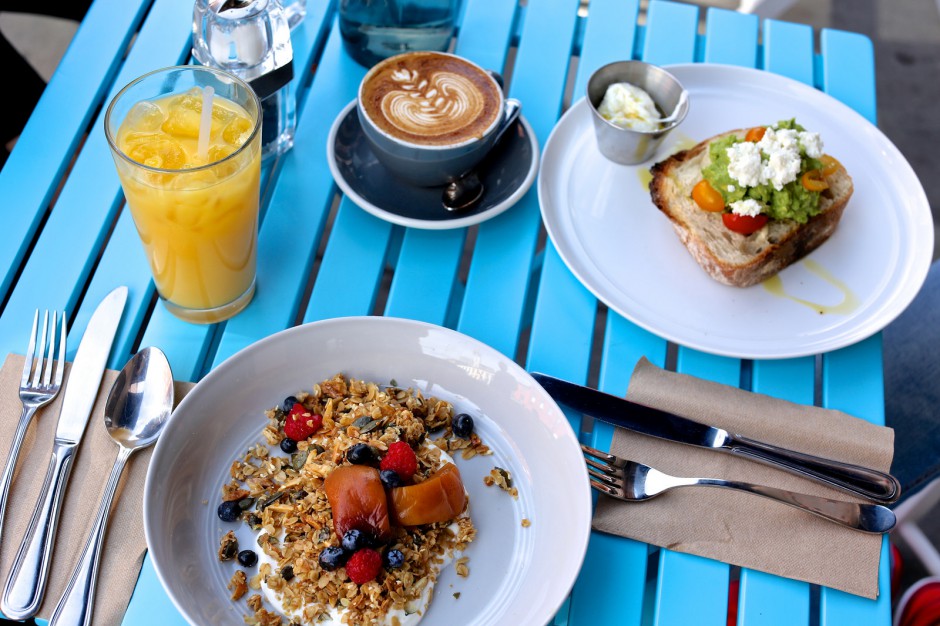 SWEET STOPS
– The Bakeshop by Woops – Do you love macarons and cookies? This is the place for you!
Location: 548 Driggs Avenue, Brooklyn

– Sweet Corner bakeshop – Probably my favourite bakery in New York at the moment! Don't miss their red nutella bomb cookie!
Location: 535 Hudson Street, New York

– Momofuku Milk Bar – Their birthday cake truffles will always be on my top 3, too darn good!
Location: 251 E 13th Street, New York

– Ample Hills Creamery – Because everybody loves a good ice cream!
Location: 623 Vanderbilt Ave, Brooklyn

– Buttercup bake shop – Do you love cakes? pies? cupcakes? This is the place for you my dear!
Location: 973 2nd Avenue, New York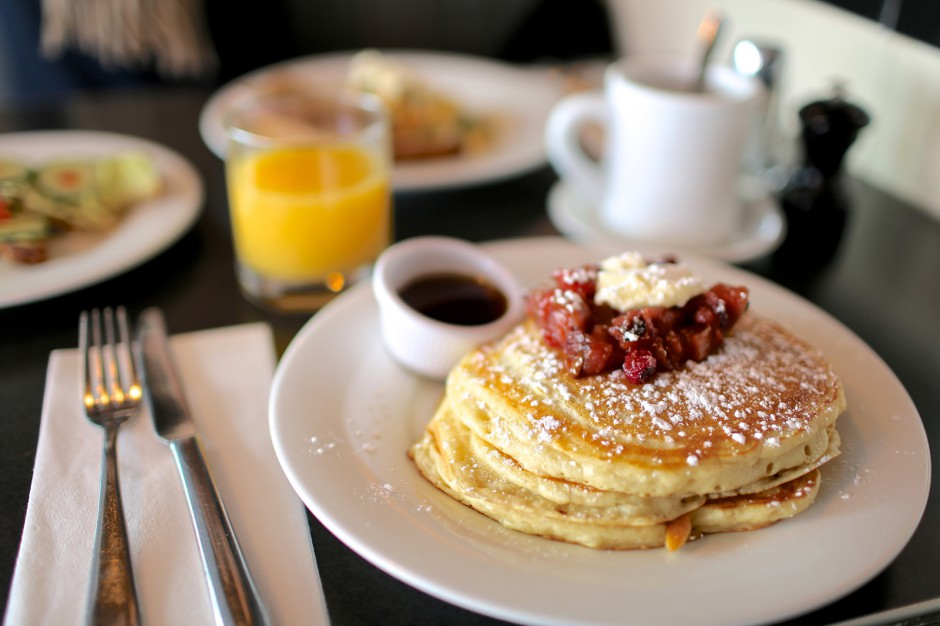 MY FAVOURITE FOOD MARKETS
– Chelsea Market – Still one of my favourite places in New York, I always go to Ronny Brooke's milk bar when I'm here for an ice cream cookie sandwich or their apple pie milkshake!
Location: 75 9th Avenue, New York,

– Gotham Market – I love this place, you can discover so much deliciousness here!
Location: 600 11th Avenue, New York
– City Kitchen NYC – A new discovery I didn't do too long ago. Located close to Times Square.
Location: 700 8th Avenue, New York
– Smorgasburg – A must do in New York, only open on weekends.
Location:  90 Kent Avenue, Brooklyn, New York