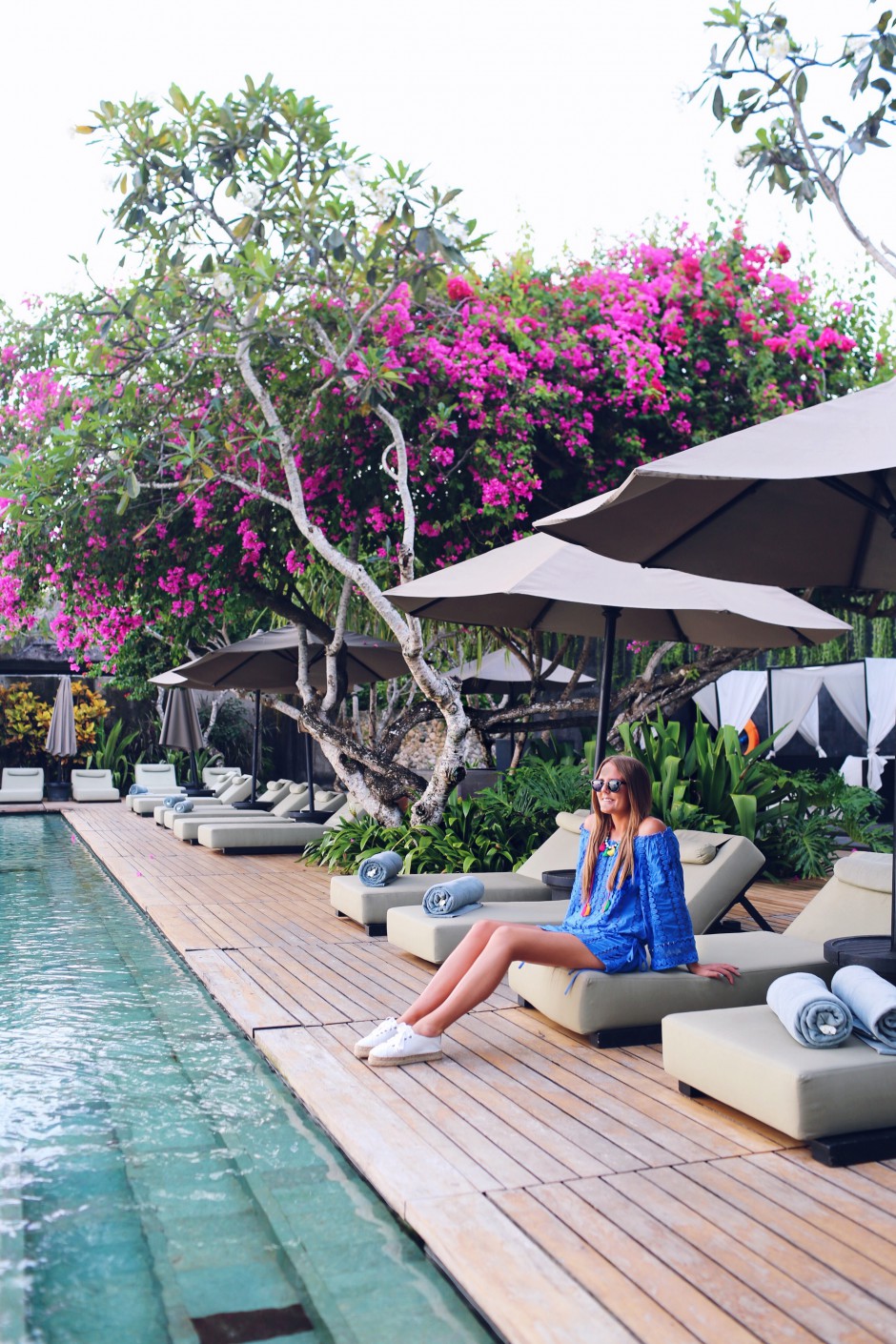 Photographer: Mon amour
LIFE ON BALI DAY 6. We have a couple of very exciting days ahead of us here in Stockholm! Tomorrow we are meeting with our bank to sign the last papers to finalise the purchase of our new apartment that we bought in December! We will meet with our relator and get the keys to the apartment in the afternoon and during the evening the moving van will take off to Östermalm so we can start to move in everything! Both Johan and I have loved living in my parent's villa here in Bromma during the last 6 weeks, I love being out in the suburbs, it's so calm and peaceful but we will still come back here at least 1-2 times per week in the future to spend quality time with my mum and dad. We both love it out here!
I still have a bit of material left from the wonderful island of Bali to show you! When you stay at Bulgari Resort you have your own private villa, most of the villas have private pools so there were no real need to go to the main pool of the resort which meant there were not a lot of people by the pool which I loved. This was one of my favourite areas of the resort, I loved coming here to watch the sunset or just to lounge for a bit and cool off from the intense heat!
LIFE ON BALI DAY 6. Nu händer det mycket här hemma i Stockholm! Efter att ha bott hemma hos mamma och pappa i Bromma i 6 veckor så är det dags att flytta in i nya lägenheten! Imorgon så skriver vi de sista dokumenten med banken samt säljaren och så sker överlämningen av nyckeln och på kvällen går flyttlasset från Bromma till Östermalm! Det känns så overkligt att vi flyttar imorgon, köpet av nya lägenheten gick väldigt fort, vi gick på 3 visningar och sedan föll vi pladask och vann budgivningen! Ren och skär lycka! Jag sålde alla möbler innan flytten, vill byta stil nu inför nya lägenheten och efter en del letande så har jag hittat lite olika möbler som kommer passa den nya looken som vi vill ha i nya lägenheten. Det känns lite bittersweet att flytta från föräldrarna i Bromma, både jag och Johan har trivts lite för bra här de senaste 6 veckorna, så mysigt att bo hos föräldrarna igen, har ju inte bott hemma sen jag var 21 år. Men vi ser till att komma ut till föräldrarna 1-2 gånger i veckan, att spendera tid i Bromma är alltid lika underbart, långa promenader längst med vattnet genom Ålsten och Höglandet, mysiga fikastunder på Gateaux i Ålsten och de traditionella besöken på Scarfo varje helg! Drömmen är ju också att kunna köpa en villa här i framtiden men då gäller det att spara ihop en stabil budget så man kan köpa en villa för 17-20 miljoner inom 6-7 år.
Jag har fortfarande kvar lite material kvar från underbara Bali, drömmarnas ö! Då alla som bor på Bulgari Resort har privata villor och de flesta har en privat pool i deras villa så är det inte så många som är vid hotellets poolområde, så den kunde vi nyttja som om vi vore helt själva på resortet. En fantastisk lyx! Här kommer lite bilder från poolområdet, en helt underbar plats att sitta och njuta av utsikten och ta sig ett dopp titt som tätt för att svalka sig från den 32 gradiga hettan!
Location: Bulgari Resort, Uluwatu, Bali