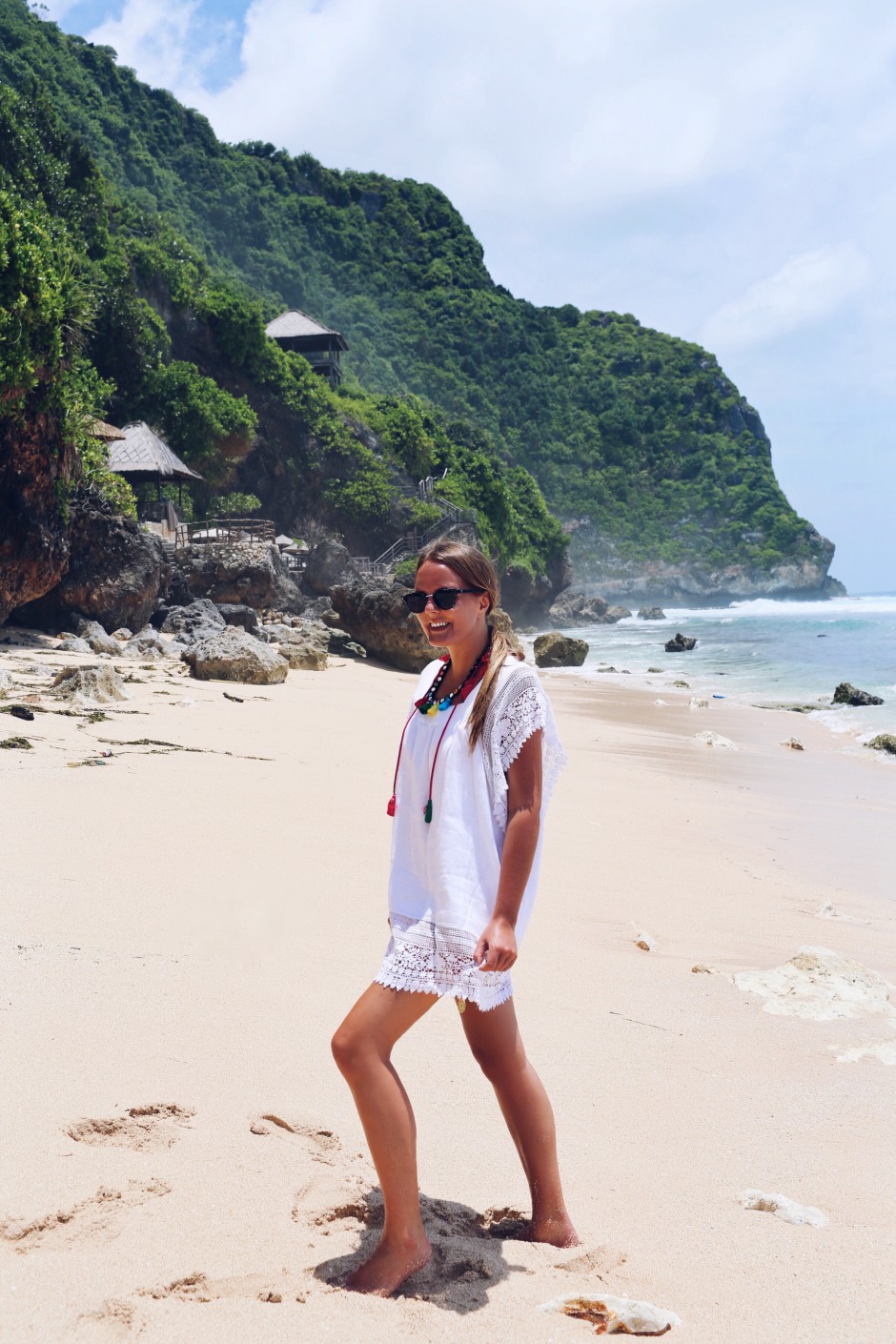 Photographer: Mon amour
LAST DAY ON BALI. It has been such a fun week, we started off the week with receiving the keys to our new apartment! We bought it in December and we could move in pretty much straight away which was great! I'm not too fond of waiting too long, I get so excited to start moving in etc! We went to the apartment straight away after we signed the last papers and received the keys, we bought some champagne that we celebrated with when we got inside! We won't be moving in to the apartment straight away, we will be doing some renovations, we will build a new kitchen and bathroom, we will build walls and a walk in closet.  I'm so excited about all of it! I have never renovated before, am I being a bit too optimistic if I think it can be done in 6-8 weeks? We need to hire the best craftsmen in Stockholm! It need to be done really well and pretty fast, it would be nice to be able to move in in March!
We have now come to the end of the stunning Bali journey! We spent a magical week here, we got so many new beautiful memories from this island and we can't wait to be back in the future! Bulgari Resort was such a stunning place, if you are planning a trip to Bali, be sure to check it out, you won't regret it, this resort will take your breath away! The images below is from the resorts private beach, you take the most stunning elevator down to the beach, with the most magical view on your way down, then you go down the staircase a couple of hundred meters which will lead you to this isolated beach, it's very raw and beautiful, you feel like you are like one with nature here!
LAST DAY ON BALI. Vilken vecka det har varit! Vi hade sista mötet med banken i måndags och sedan så var det dags att träffa vår mäklare för att signa de sista legala dokumenten kring bostadsköpet och så fick vi nycklarna! Vi gick till lägenheten direkt och skålade i champagne väl inne, en ny lägenhet, ett nytt kapitel i våra liv! Vi kommer inte att flytta in i lägenheten direkt utan vi kommer att påbörja renoveringen på studs. Vi ska göra om köket, badrummet, bygga väggar samt walk in closet så det är en hel del som ska göras så det är bara att påbörja processen att börja välja ut material till kök och badrum! Men jag har en rätt klar vision kring hur vi ska göra det! Ska bli spännande att se hur lång tid renoveringen kommer ta allt som allt, är man lite väl optimistisk om jag tror att det kommer hinnas göras på 6-8 veckor? Hade varit kul att kunna flytta in till början på Mars!
Något som har legat och stressat på min axlar på senaste är att jag hamnat efter i jobbet, när jag jobbat mycket back office med bloggen så hamnar jag efter i redigering och publicering av inlägg och vise versa. När jag fokuserar på att publicera mycket inlägg så hamnar jag efter i back office arbetet, men det är ju en del av att vara egenföretagare, man måste axla många olika roller i företaget och fokuserar man för mycket på det ena så får man dra tillbaka på annat! Men nu är vi påväg bort från Bali, det fick ta sin lilla tid, jag ville verkligen dela med mig av alla bilder då jag tycker denna ö är så magiskt vacker! Men nu bär det av till Stockholm igen, off we go! Bilderna som ni ser i detta inlägg togs på Bulgari Resorts privata strand, man tar världens vackraste hiss ned längst med klippstupet för att sedan ta en liten trappa ned de sista hundra meterna ned till stranden. Stranden är rå och otroligt vacker, man känner verkligen att man är omgiven av otämjd natur och det är så vackert! Vågorna som slår in är enorma och det dånar imponerande runt omkring en. Åh Bali, you head me at hello!
Location: Bulgari Resort, Uluwatu, Bali