Photographer: Mon amour
A WEEKEND GUIDE TO PARIS. What better way to start this autumn than by booking a weekend to Paris? The city of lights and romance. I couldn't think of a better way to start this fall season. It's still warm and the air is fresh, the colors have started to turn in the Tuileries and you can feel that autumn is on its way, it's such a beautiful period to be in Paris. In this weekend guide to Paris I want to share some of my go to favourites that I keep coming back to as well as new favourite restaurants, cafes and patisseries.
We checked in to Hotel Moderniste, a brand new boutique hotel located in a beautiful and very quiet street in the 15th arrondissement of Paris. The hotel is renovated in an art deco style which matches its building and the rooms are small, bright and modern. The hotel is located in the heart of the Convention district and very close to the Porte de Versailles Exhibition Center. It has the perfect location if you want to explore the Chateau de Versailles more during your stay in Paris. If you haven't done it already I can highly recommend you to do it, it's such a cultural monument. Staying in a hotel in a new arrondissement is also a great way to explore new parts of the city.
I keep a list of places in my phone of new places I want to visit in Paris and the list never ends, there is always so much going on both on the restaurant scene, new patisseries I want to experience, new coffee shops and new museums I want to discover. I want to share some of my classic go to favourite places as well as new found favourites in this guide that you can pick and choose from regarding what you are in the mood for.
If you are looking for museums to visit during your trip to Paris I have made a guide to the 'Top 10 museums not to miss when in Paris' with some of my favourite museums in the city.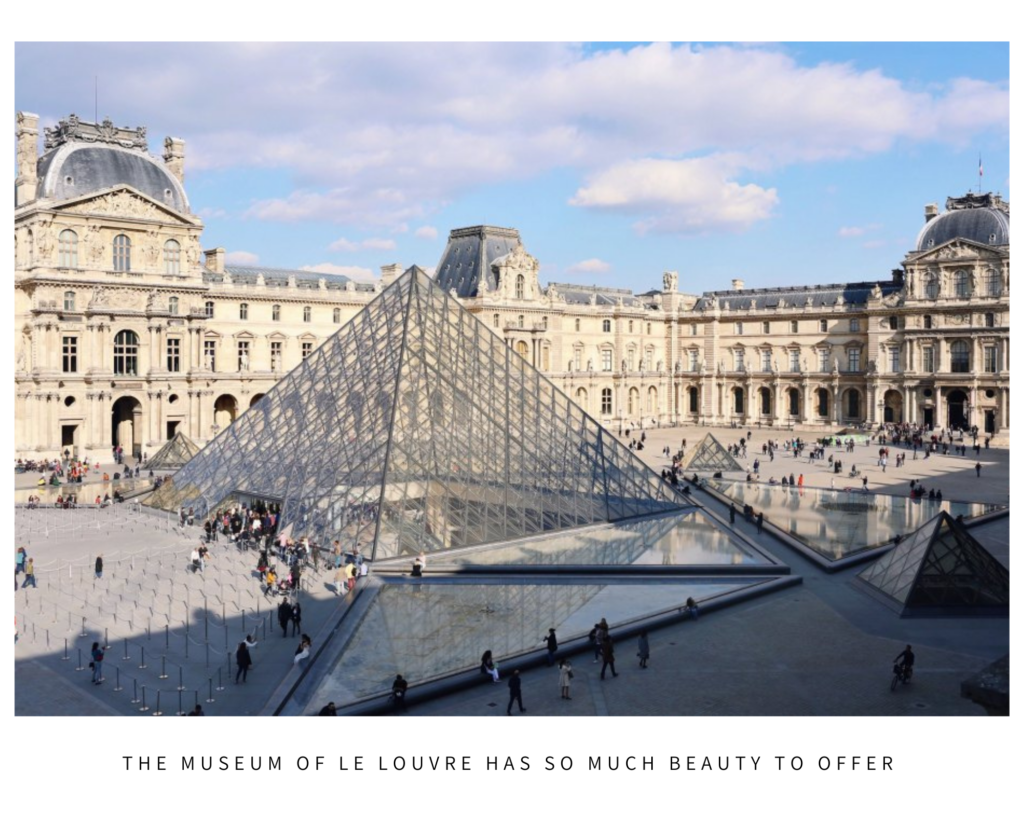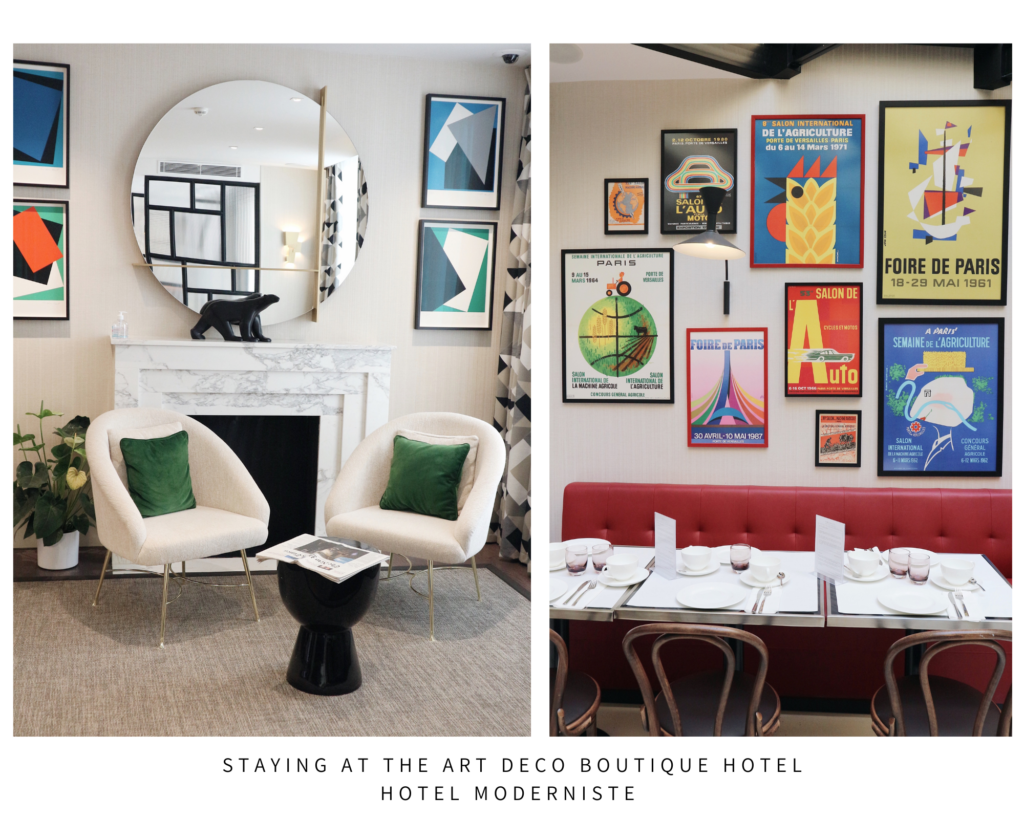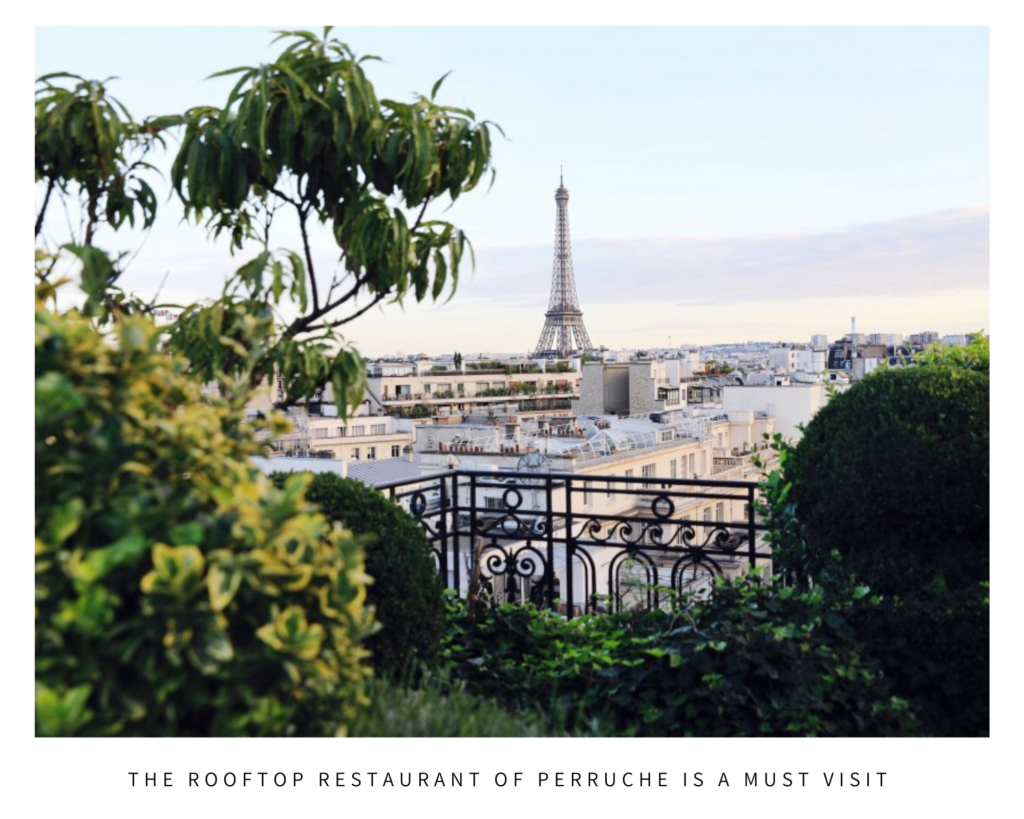 RESTAURANTS
Cafe le Buci – When I lived in St Germain des Pres on Rue Jacob back in 2013 this was my go to brasserie and I still love coming here. Great place for a glas of wine and people watching as well as coming here for a more casual dinner.
Adress: 52 Rue Dauphine, 75006 Paris

Chez Julien – This is also one of my classic go to restaurants in Paris for a romantic lunch or dinner. Lovely location and ambiance.
Instagram: @chezjulienparis
Adress: 1 Rue du Pont Louis-Philippe, 75004 Paris

LouLou – This is one of the most beautiful outdoor terraces to enjoy a lunch in Paris in my opinion, located in Jardin des Tuileries.
Instagram: @loulourestaurants
Adress: 107 Rue de Rivoli, 75001 Paris

Langosteria at Le Cheval Blanc – This is my new favourite upscale dinner spot in Paris. Located on the top floor of the stunning Cheval Blanc. The ambiance, the food, the service. Can't wait to come back here.
Website: www.chevalblanc.com
Adress: 8 quai du Louvre, 75001 Paris

Le Bon Georges – My new favourite bistro in Paris, the food is exquisite and the ambiance too. The perfect spot for a romantic lunch or dinner if you are in the mood for a gastronomic feast.
Instagram: @le_bon_georges
Adress: 45 Rue Saint-Georges, 75009 Paris
Perruche – This is a lovely new rooftop restaurant located on top of Printemps de L'Homme. Come here for a cocktail during the golden hour or a lunch in the sun and enjoy the 360 views over Paris and la tour eiffel.
Instagram: @perruche_paris
Adress: Printemps De L'Homme, 2 Rue du Havre 9ème étage, 75009 Paris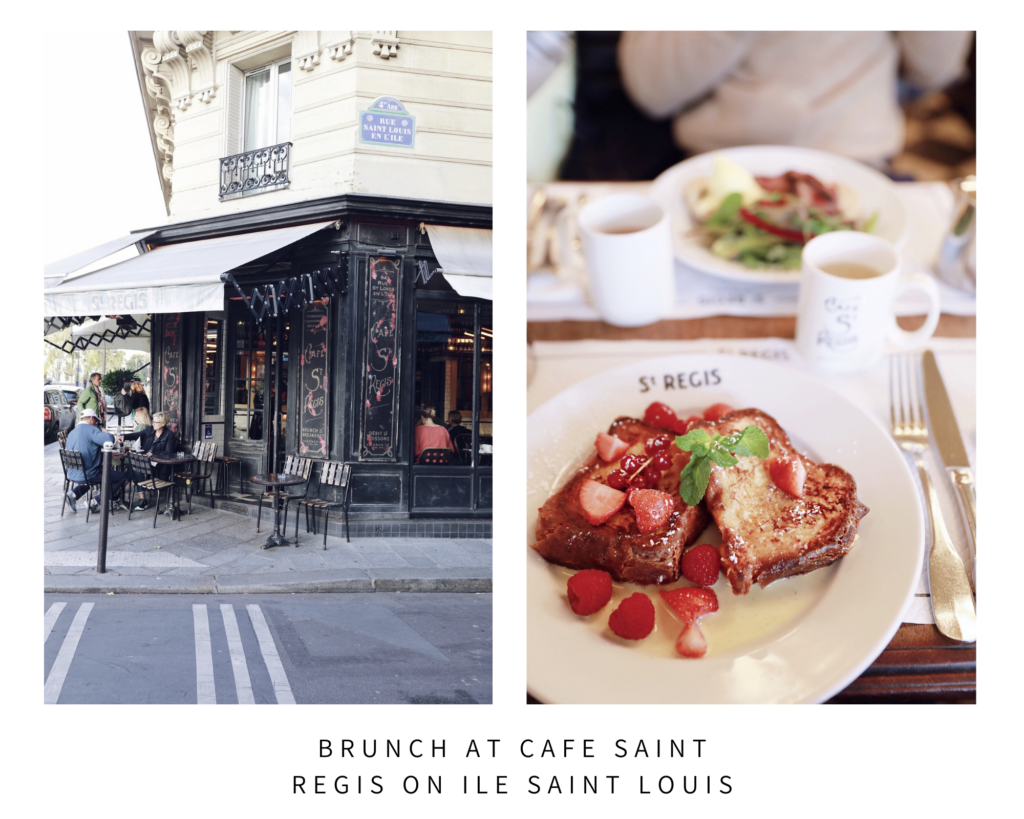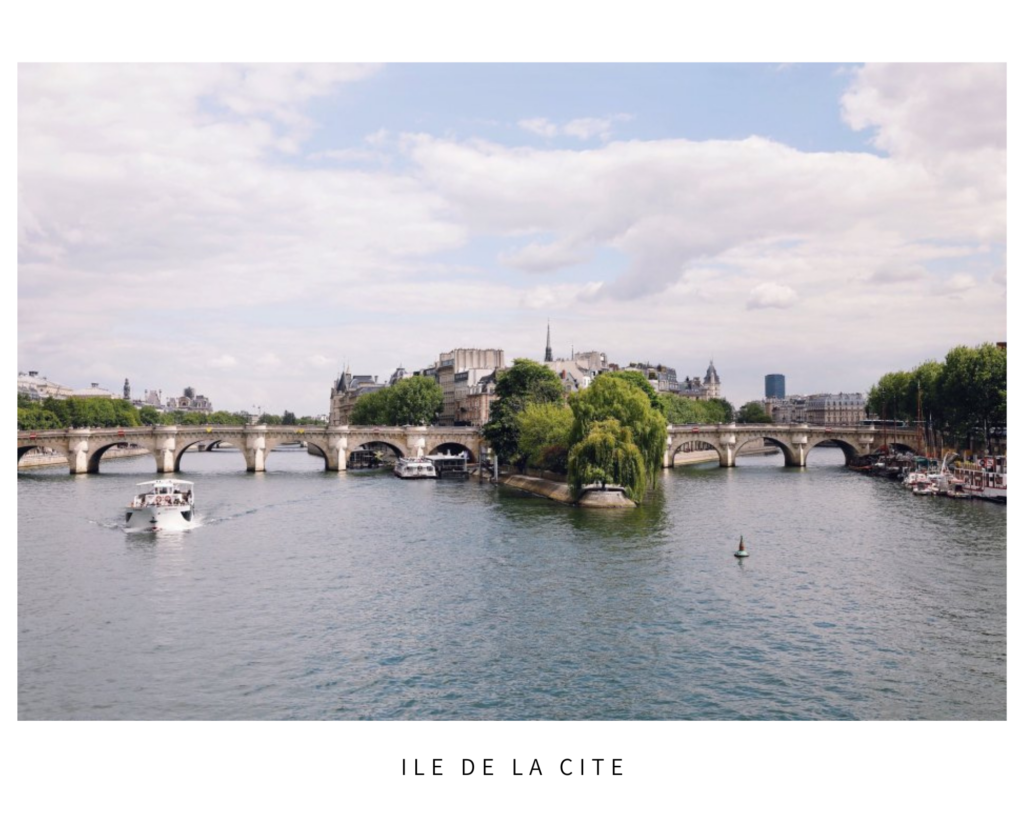 BRUNCH
Carette – This has been one of my favourite go to spots in Paris for either breakfast or brunch since 2013. The location by Place des Vosges in le Marais is so charming.
Instagram: @carette_paris
Adress: 25 Place des Vosges, 75003 Paris

Le Saint Regis – I have loved going here for both breakfast and brunch since 2012. The location on Ile Saint Louis is one of my favourite spots in Paris. I could sit here for hours and people watch.
Instagram: @le_saint_regis_paris
Adress: 6 Rue Jean du Bellay, 75004 Paris

Seasons Marais – This place has been booming the last couple of years, understandably so as the food is fresh, healthy and delicious all at once.
Instagram: @seasonparis
Adress: 1 Rue Charles-François Dupuis, 75003 Paris

Gramme – A new favourite breakfast and brunch spot in Paris.
Instagram: @grammeparis
Adress: 95 Rue d'Aboukir, 75002 Paris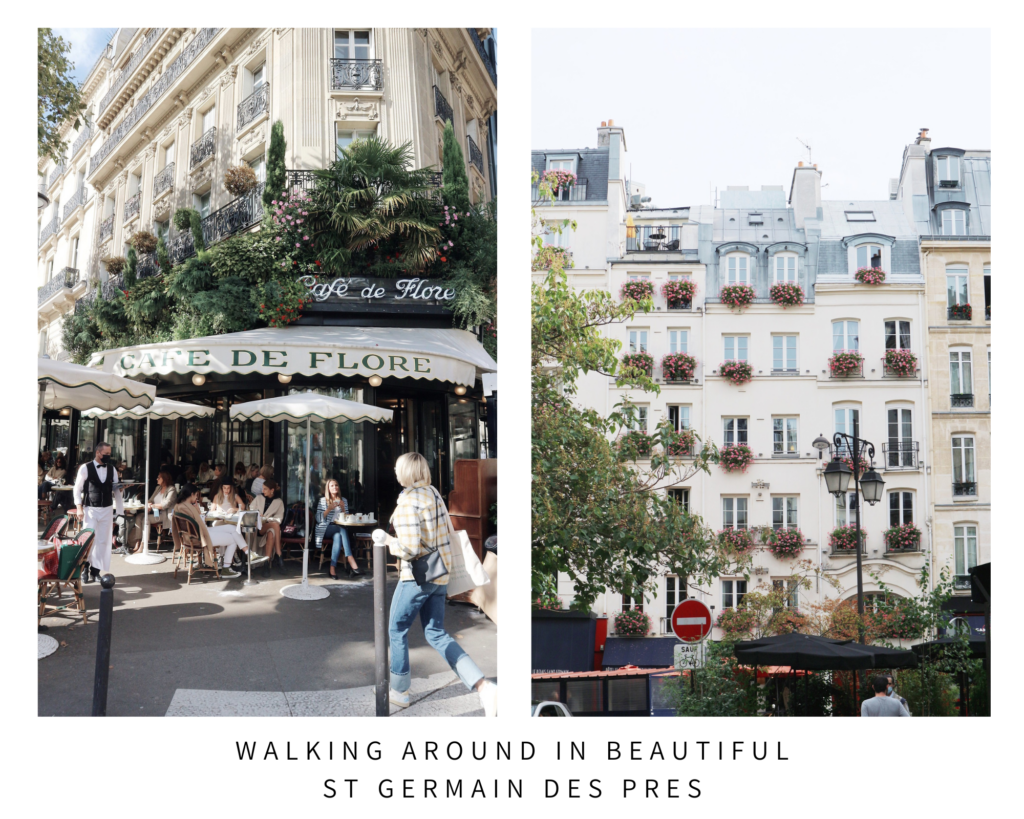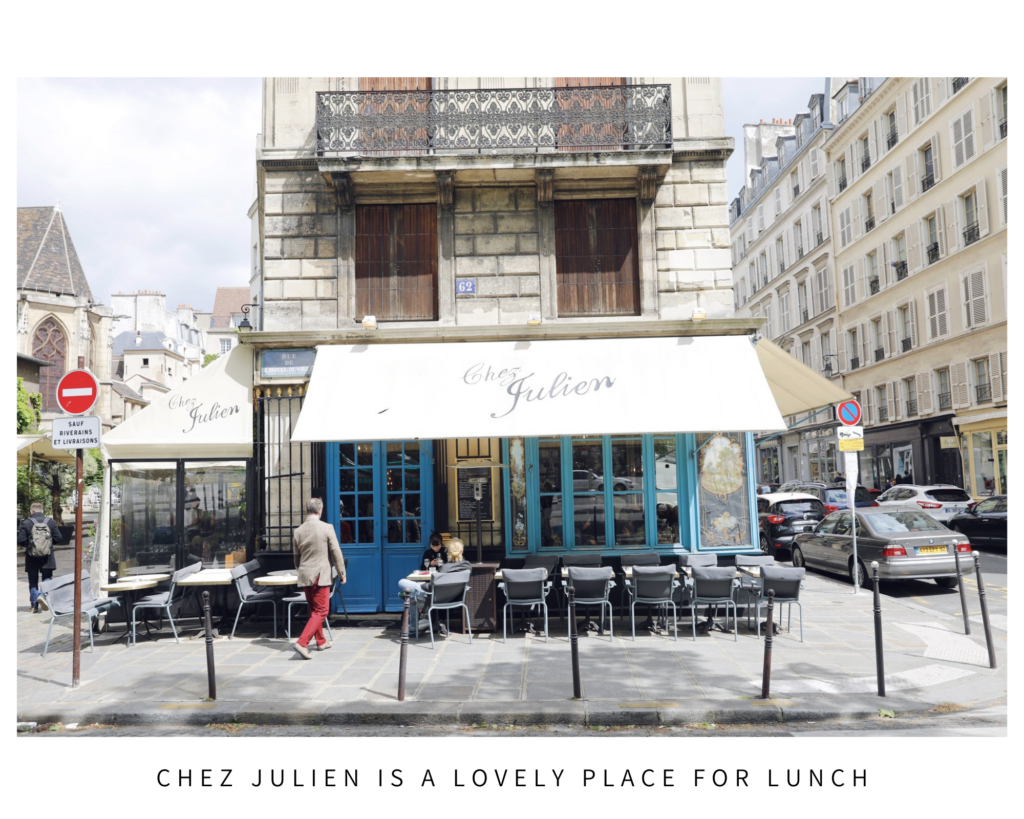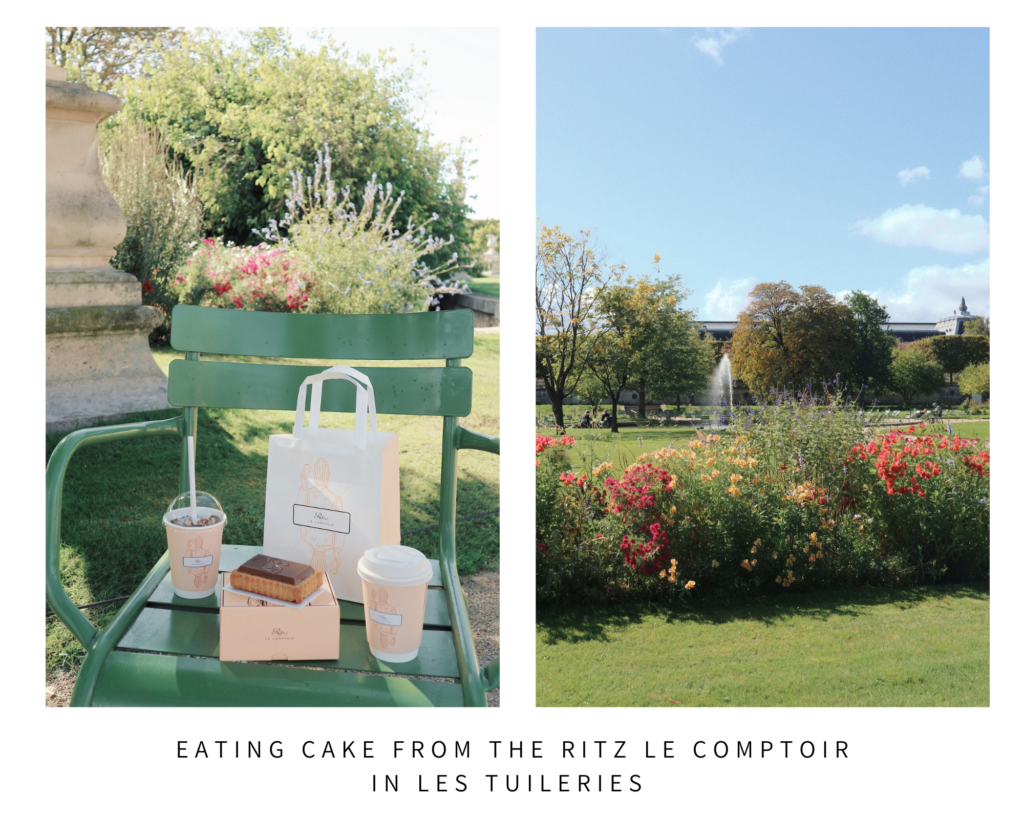 PATISSERIES
Pierre Herme – My favourite place for macarons in Paris.
Instagram: @pierrehermeofficial
La Pâtisserie by Cyril Lignac: ät hans croissant (eller precis det ni är sugna på, allt han gör är delish)
Website: www.gourmand-croquant.com
Adress: 24 Rue Paul Bert, Paris ee
Gâteaux et du Pain – Try the 'chausson aux pommes'.
Website: www.desgateauxetdupain.com
Adress: 89 rue du Bac, Paris

L'éclair de génie café – One of my all time favourite pastry is l'eclair and this is the place to eat it.
Instagram: @leclairdegenieofficiel
Adress: 14 Rue Pavée, 75004 Paris
Ritz Paris Le Comptoir – The pastry chef from The Ritz Hotel own comptoir filled with the most mouth watering patisseries. Absolutely love this place.
Instagram: @ritzparislecomptoir
Adress: 38 Rue Cambon, Paris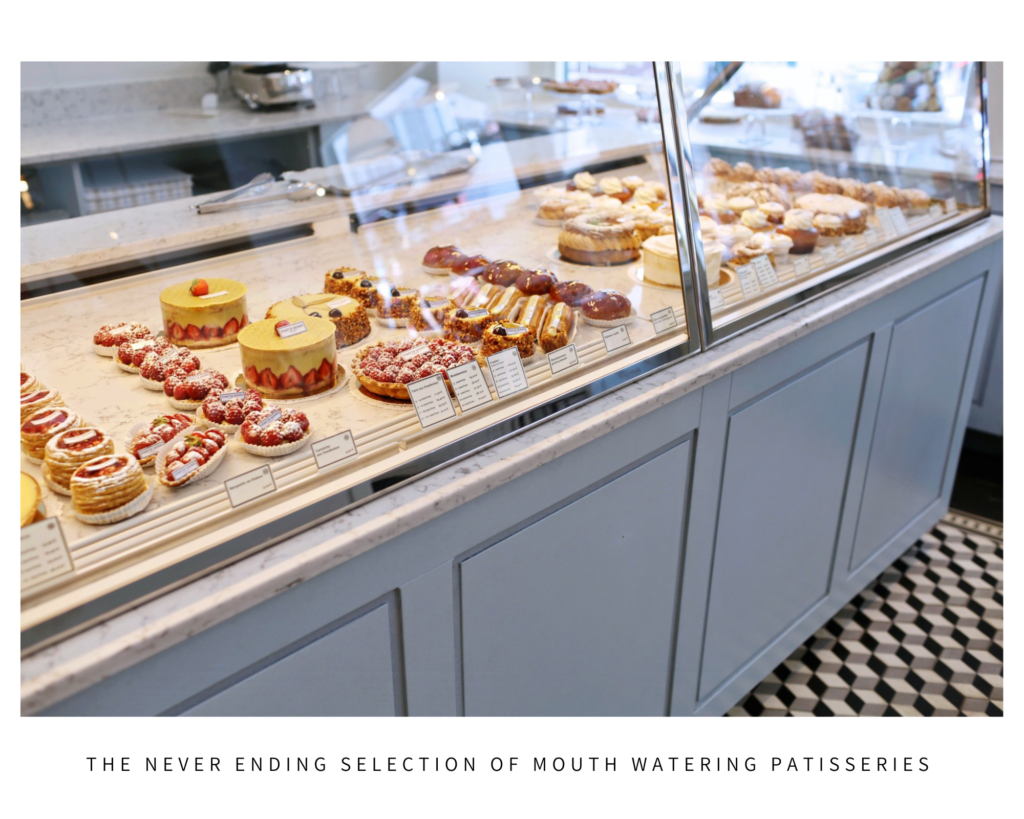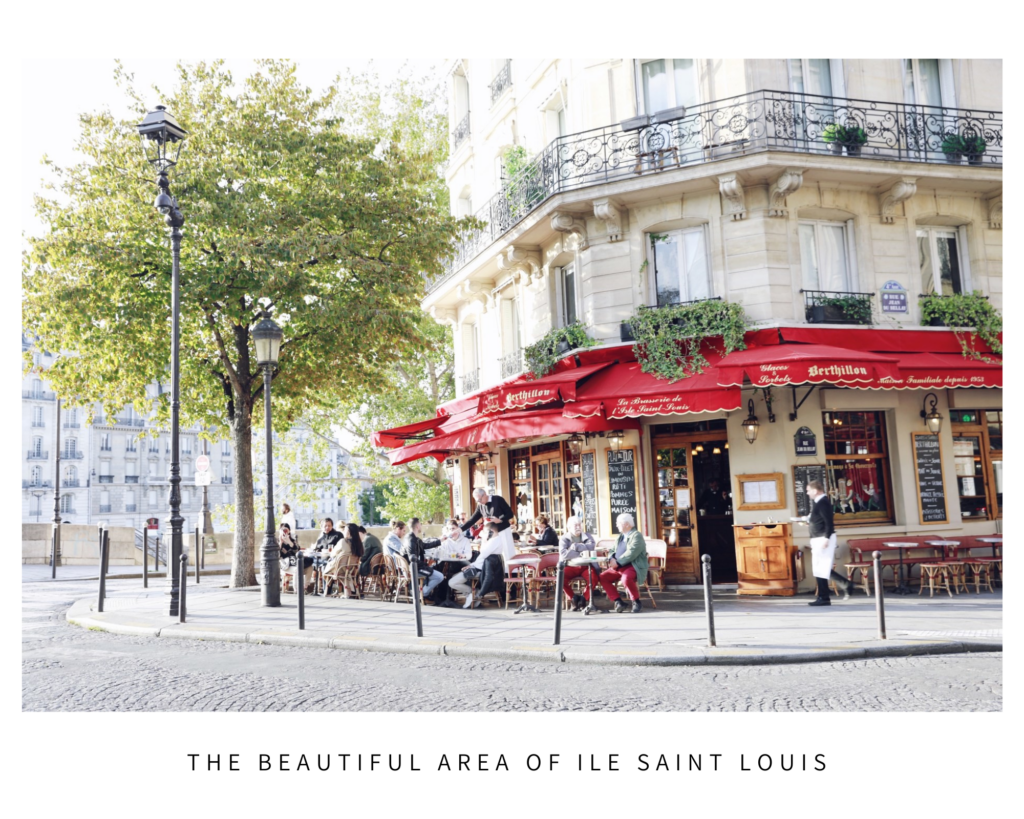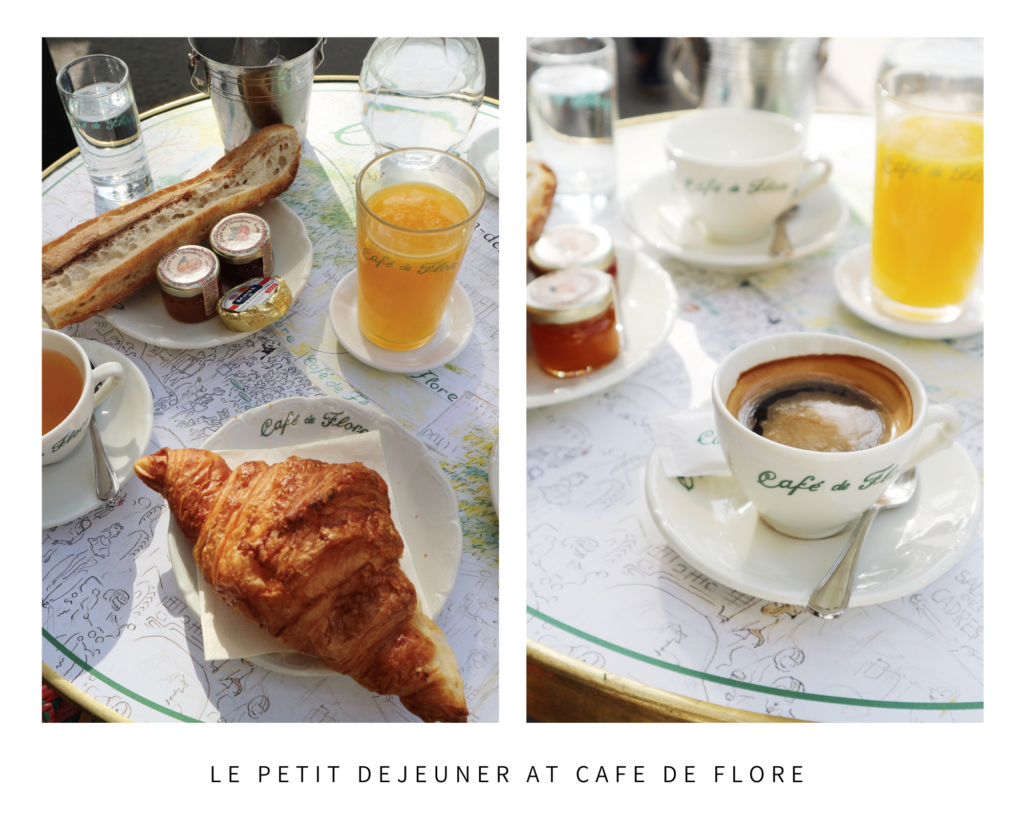 COFFEE SHOPS
Motors Coffee -Great coffee and homemade pastries, you can't go wrong at this place.
Instagram: @motorscoffee
Adress: 7 Rue des Halles, 75001 Paris

Cafe Kitsune – One of my favourite coffee shops in Paris since 2013, my favourite go to shop is their place in Palais Royal. They also do a fierce matcha latte.
Instagram: @cafekitsune
Adress: 30 Rue de Vertbois, Paris

O Coffee – An australian coffee shop that also do breakfast and brunch. I really like this place.
Instagram: @o_coffee_paris
Adress: 23 Rue de Lourmel, 75015 Paris

Shakespeare and Company – One of the most known coffee shops in Paris, on top of serving great coffee they are also a bookstore.
Instagram: @shakespeareandcoparis
Adress: 37 Rue de la Bûcherie, 75005 Paris

Cafe Verlet – One of the most famous coffee shops in Paris that has been around since 1880. I absolutely love this place. Also a very cute spot to come to for breakfast.
Instagram: @verletparis
Website: www.verlet.fr
Adress: 256 Rue St Honoré, 75001 Paris