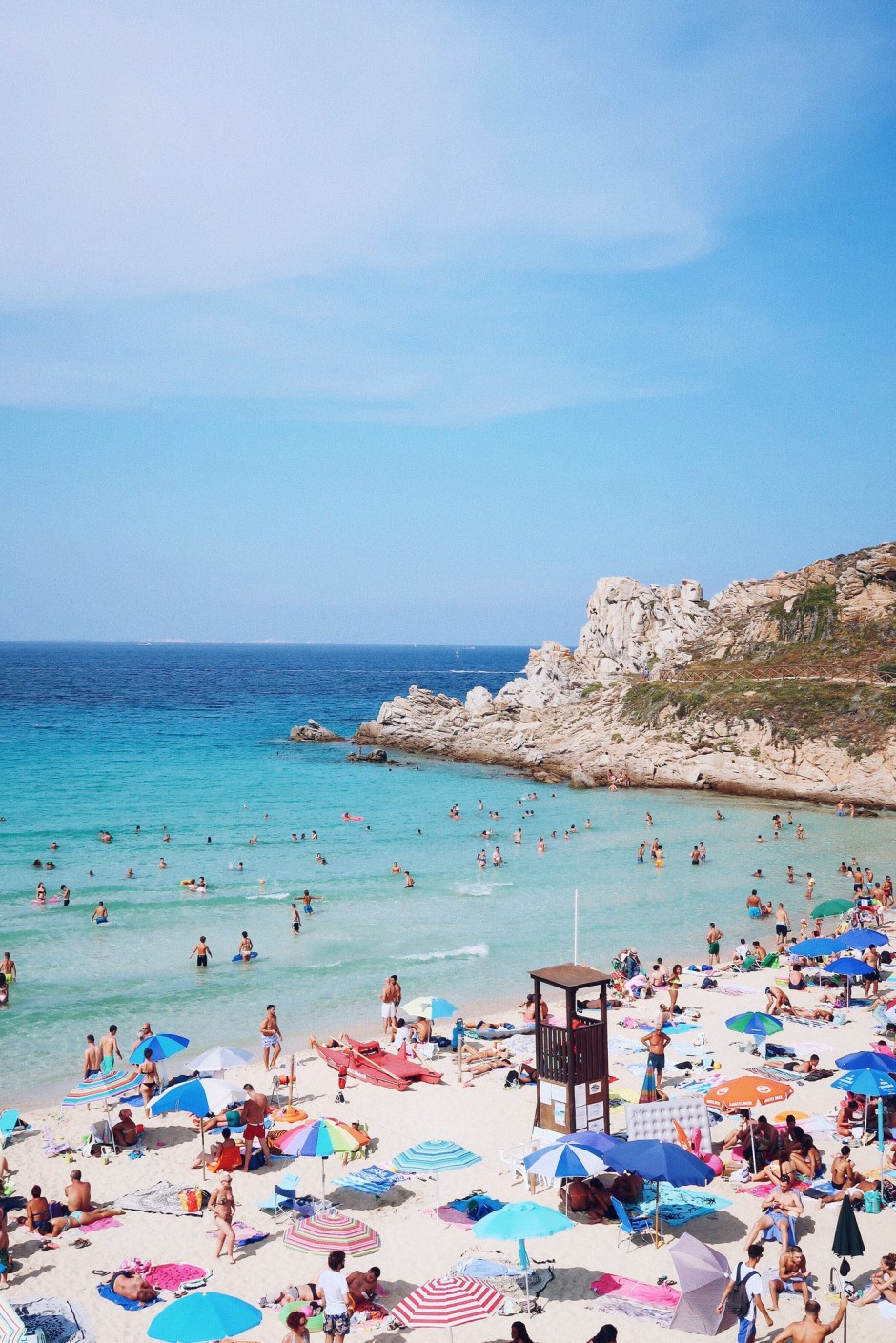 Spiaggia Rena Bianca
THE 10 BEST BEACHES ON COSTA SMERALDA. We just got back from the most amazing vacation on Costa Smeralda, Sardinia. This island holds some of the most beautiful beaches in Europe, I would say that Costa Smeralda is the Caribbean of Europe with its crystal clear waters and white sandy beaches. The water is so turquoise and so clear, it's like swimming in the clearest of pools. I spent a lot of time on Sardinia during the summers growing up with my parents and sister and I have so many amazing memories from this island so I was so happy to come back here with the love of my life meant a lot.
We had the most magical vacation, spending 2 weeks on the island, focused on Costa Smeralda. We explored over 10 beaches and here comes a list of the 10 best beaches on Costa Smeralda that you can't miss if you decide to plan a trip to this magical island. A very important thing to remember when you are going to a beach in Sardinia is to always bring cash, at least 50-100 euro per beach, you will need between 15-20 euro per day for parking, the beach beds ranges from 25 – 150 euro per day per person so don't forget to bring cash to the beach, you depend on it! So here we go, here you have the 10 best beaches on Costa Smeralda!
1. LISCA RUJA – This is one of my favourite beaches due to its amenities and services. White Beach Club is located here, a restaurant where you can enjoy some yummy foods, it has a great ambiance and it's also a good place for people watching.
2. IL GRANDE & PICCOLO PEVERO – This is also one of my favourite beaches, the only negative is that it doesn't have any restaurants on the beach but the stunning turquoise waters makes up for that.
3. SPIAGGIA CAPRICCIOLI – This is one of the most popular beaches on Costa Smeralda and it's understandable why due to its stunning water but I must say that it gets a bit too crowded here and you can't rent a beach bed which also is a negative BUT definitely worth a visit due to the beautiful scenery but come early, it gets crowded quickly.
4. SPIAGGIA ROMAZZINO – This beach was a favourite too due to its tranquility. It's a very calm beach, not a lot of noisy children playing in the waters. The stunning luxury hotel of Romazzino is located here so you have great amenities of really good lunch restaurants at your finger tips. This beach did not have my favourite waters but both Johan and I loved it for its scenery and tranquility. A big plus.
5. LA CELVIA – Beautiful beach, not as crowded as other beaches. Possible to rent beach beds but no restaurants available on the beach which is a minus.
6. SPIAGGIA DEL PRINCIPE – Some of the mosts stunning turquoise waters. The negatives was the long long walk down to the beach which was very steep and narrow. Not a good beach to visit if you have small children. The beach is very popular so it gets crowded early in the day.
7. RENA BIANCA – Only a 50 minute drive from Porto Cervo you will arrive in Santa Teresa di Gallura and here you will find one of the most stunning beaches and waters. Rena Bianca offers the most soft sand on Costa Smeralda, absolutely divine. This beach has great amenities, bathrooms, restaurants, beach bed rentals etc. The only negative is that it gets very crowded so do come early!
8. CALA GRANU – Beautiful water, the beach was not one of the most exciting ones. But the beach has good amenities in terms of proximity of a restaurant and bathroom at your disposal (If you are a customer of the restaurant). It didn't get too crowded here which was good.
9. BAJA SARDINIA – Great amenities, beautiful beach and water. Great selection of beach bed rentals. A great restaurant is located right on the beach, L'Approdo, definitely worth a visit.
10. LA MADDALENA – You must take a boat tour in La Maddalena, discovering some of the hidden beaches of the islands, only accessible by boat. Not beach bed rental available and not a lot of restaurants either as the beaches are very small but this place is absolutely stunning so you must do it as a day trip!
Spiaggia del Principe

Spiaggia Capriccioli

Il Grande Pevero

La Celvia

Baja Sardinia

Rena Bianca

Cala Granu

Il Grande Pevero

Lisca Ruja
Cala Granu
Spiaggia Capriccioli